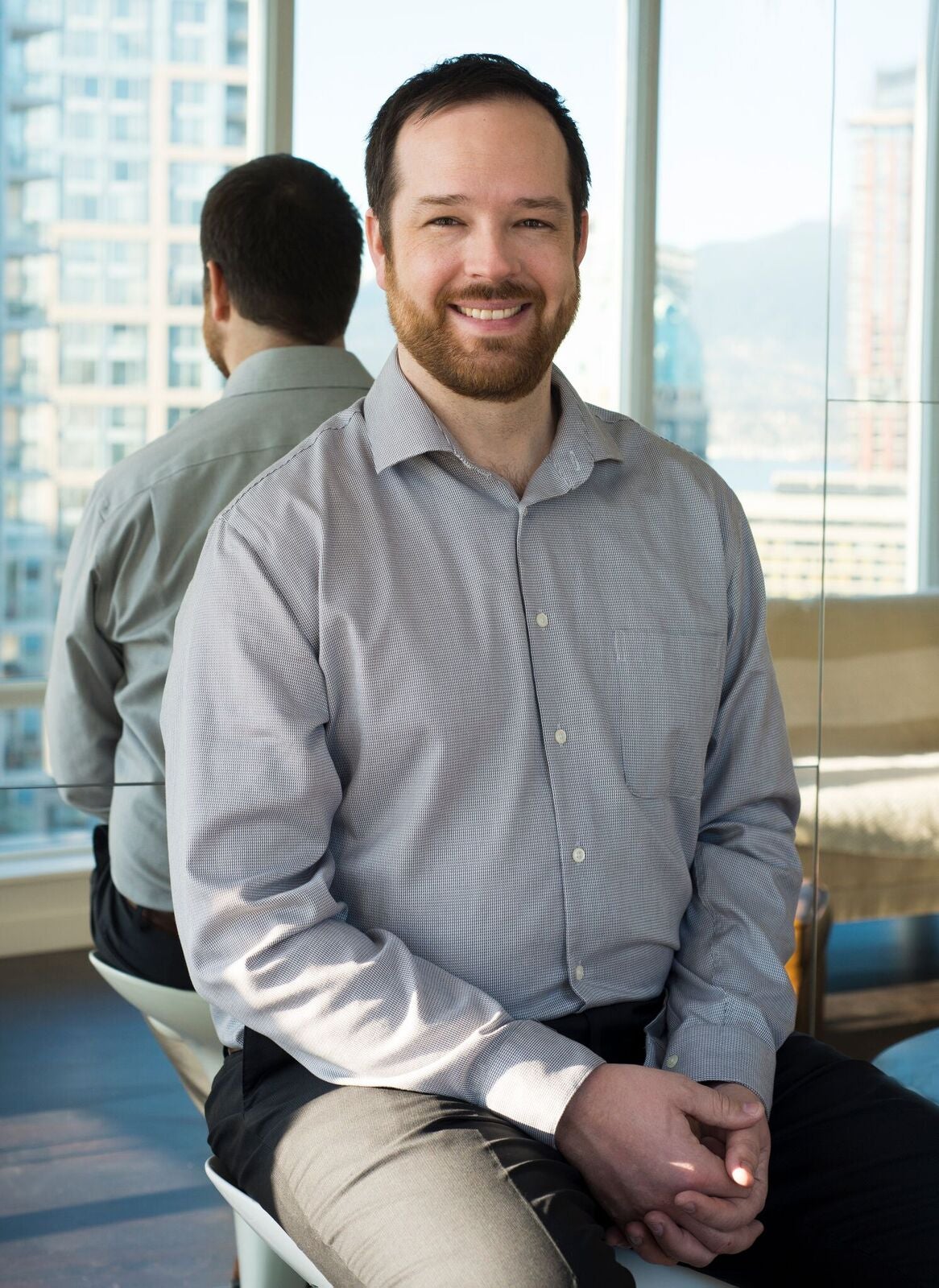 Greg is one of those people who makes it look easy. He's the sort of neighbour you'd like to hang out with just because he seems to enjoy himself so much. Always busy, he works hard at his career and he plays as hard as he works. Whether skiing or sailing, spending time with his wife Melissa and their families, writing his newsletter, or walking the dog, Greg's ever-ready smile and sense of humour are never far from the surface. He is one of those people always ready to pitch in and lend a hand. You just know he is good at what he does, and that he knows where he is going.
(He also probably helps elderly ladies across the street). Greg's focus and commitment go back to his early years as a young hockey player. Although fortunate that he was always backed by solid family support, he still faced the "make the team" challenges of the competitive game. This was never more apparent than in the Rep Team scenario. For most young athletes, this was a coveted level of achievement but was dependant on more than hockey skills and goals scored. When birthdates and physical size came into the equation, some years Greg was the perfect pick for the Rep team, and some years he was outside the selection criteria. For some, not being picked would be a crushing blow.
Luckily, he had people around him who understood the situation from a higher perspective and took the time to explain that to him. And, never one to let his ego get in the way, Greg just kept doing what he does best – committing to the team and working hard for every win. This is a primary factor in his success anywhere in his life. He was the kid who was on the ice well before practice began and the one who stayed until he was chased off by the Zamboni driver. While he had an early introduction to real estate, he did not grow up with a real estate career in mind. Quite the opposite, in fact; it was 'the family business,' and he was not sure it was the path for him. Trusting his instincts, Greg explored a variety of avenues. He studied, worked and travelled. His experience included business, banking, and Notary – fields that stand him in good stead today. Always creative at solving problems, his personal understanding of life told him these were great skills to have but not places he wanted to stay. He realized he wanted to be self-determining, and be rewarded on his merits for whatever he did.
When he chose Real Estate as his career, he was sure it was the right move for him. Today, all those skills and experiences combine in the professional depth and confident ease that are part of his appeal. Greg brings his understanding of finance and contracts, of property values and people's needs to every client relationship he builds. He takes the time and makes the effort – to understand what people really want and need, and to help them find the property which best fits the bill. He is willing to go the extra mile, and does so because that is just his style. Greg succeeds in a tough industry, enjoying the challenges and reaping the rewards. He is part of a great family team, and brings their combined skills and resources to the table, too. He is a people person; you will find him teaching sailing in the summer, giving back where ever he can. He is a great person to know, and the true professional you want on your side…and on your team.